What inspires me
The contemporary world is quickly evolving with new technologies making a huge impact on the lives of millions. That's why creating meaningful, efficient, and accessible digital products can contribute to both business and society.
The efficiency of digital products depends on user experience, and UX starts with understanding the user needs and ideating an innovative solution to fulfill them.
What I do
I am a UX/UI Designer, with 2+ years of experience in UX/UI Design and over 10 years of experience in Communications and CX Design. I have work authorization in Ukraine and the EU countries.
I create responsive products and services by utilizing a variety of UX and UI methods including qualitative and quantitative UX research, personas, problem statements, user journey maps, competitive audits, wireframes, mockups, style guides, UI kits, clickable prototypes, and user tests.
I translate data from qualitative and quantitative research into insights to shape the product with a user-centered focus, present the research findings to cross-functional stakeholders, collect analytics and transform business problems into clear design tasks that will support the financial goals of the company,
use iterative design methods to drive thoughtful design decisions including sketches, user flows, wireframes, and clickable prototypes. As a UX/UI designer, I have been working on a number of projects (Crypto-consultants, EIJ, OffZmi, DonorHelp, RentHome, Bonjour, ImpactFluence).
Qualifications
Google UX Certificate Program, courses: Information Design and Visualization, Prototyping for Digital Products and Websites, UX Fundamentals by Gymnasium; BA in Culture Studies, MA in Communications.
My background
I transitioned to UX with a background in Communications, PR consulting services, and CX Design successfully applying those skills (in-depth interviews, surveys, storytelling, marketing research, creative thinking, creative writing, customer experience design, and brand identity) to the field of UX.

My skills
UX Research | Visual Design | Responsive Design | UX Design | UI Design | Product Design | Web Design | Interaction Design | Storyboarding | Competitive analysis | Wireframes | Prototypes | User testing | Data synthesizing | Data analysis | Collaboration in a cross-functional team | Human-Centered Design | Design Thinking Framework | Problem solving | Project management | Presenting design solutions to key stakeholders | Communications | HTML | CSS

Design tools and software
Figma | Adobe XD | Adobe Photoshop | Adobe Lightroom | Maze | Hotjar | InVision | Slack | Trello | Miro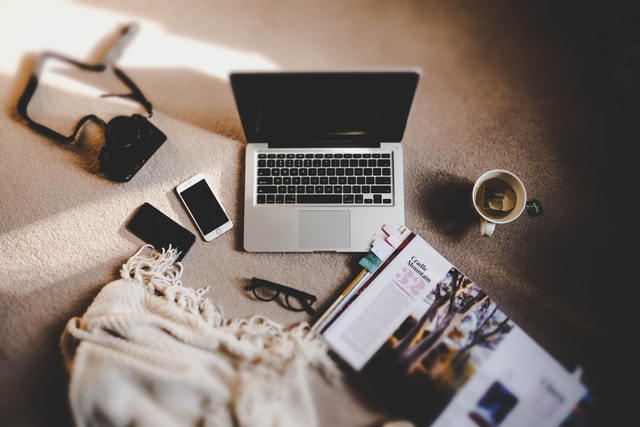 What I do when I'm not working
If you can't find me at my computer, I'm reading, taking photos, traveling (24 countries), watching movies, and taking care of my house plants.
Let's connect!
Do you need a designer or have a product idea?